Romans 10:13-17

Whosoever shall call upon the name of the Lord shall be saved. How then shall they call on him in whom they have not believed? and how shall they believe in him whom they have not heard? and how shall they hear without a preacher? and how shall they preach, except they be sent? even as it is written, How beautiful are the feet of them that bring glad tidings of good things! But they did not all hearken to the glad tidings. For Isaiah saith, Lord, who hath believed our report? So belief cometh of hearing, and hearing by the word of Christ.


Romans 10:20

And Isaiah is very bold, and saith, I was found of them that sought me not; I became manifest unto them that asked not of me.
Powered by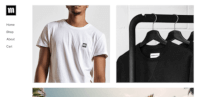 Create your own unique website with customizable templates.